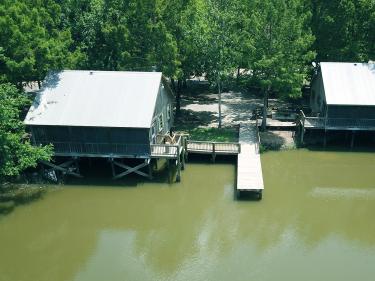 ---
Read below for important information from Lake Fausse Pointe Water System.
For more information, please contact:
Billy Furlow, Park Manager
Lake Fausse Pointe State Park
5400 Levee Rd
St. Martinville, LA 70582
(337) 229-6173
[email protected]
Lake Fausse Pointe Water System Failed to Take Corrective Action Following Identification of a Significant Deficiency
More Information
5400 Levee Road
St. Martinville, LA 70582
United States
Hours of Operation
Site is open daily.
Gate Opening Times:
Sunday through Thursday
open at 6 a.m.
close at 10 p.m.
Friday, Saturday and days preceding holidays.
open at 6 a.m.
close at 10 p.m.
Entrance Station Hours:
Sunday through Thursday
Friday, Saturday and days preceding holidays.
Admission/Entrance Fees
$3 per person
Free for seniors (62 & older)
Free for children (3 & under)
Lake Fausse Pointe State Park occupies a 6,000-acre site in the Atchafalaya Basin. The area surrounding the park was formerly the home site of the Chitimacha Indians. From the middle 1700s, the region was dominated by French and Acadian farmers and trappers, although the Spanish were in control of the land from 1763 until 1802.
It was during this period that a major influx of Spaniards emigrated to the New Iberia area, contributing to the cultural diversity of this section of Louisiana.
Fishing, boating and canoeing opportunities abound. A boat launch gives visitors easy access to the labyrinth of waterways that winds through the Basin. Overnight visitors can "rough it" in the campground or stay in lake-front cabins. A visitor center complex features a boat dock with rentals; and three hiking trails and a canoe trail offer a "up close" view of the area plant and wildlife, as well.
Lake Fausse Pointe State Park, at the edge of a beautiful water wilderness, is also a perfect point from which to explore the natural and cultural heritage of South Louisiana. Combine your wilderness adventure with a tour of nearby historic areas such as the city of St. Martinville and Longfellow-Evangeline State Historic Site. A stay at Lake Fausse Pointe State Park will be remembered as an introduction to the remarkable diversity of South Louisiana.
Image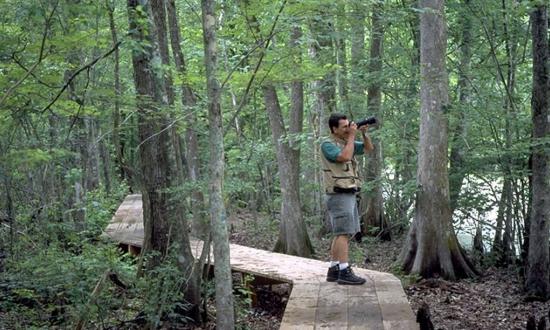 Image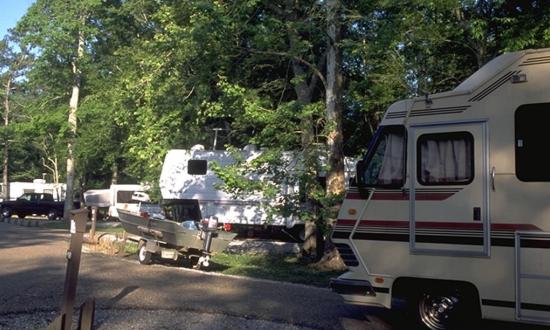 Image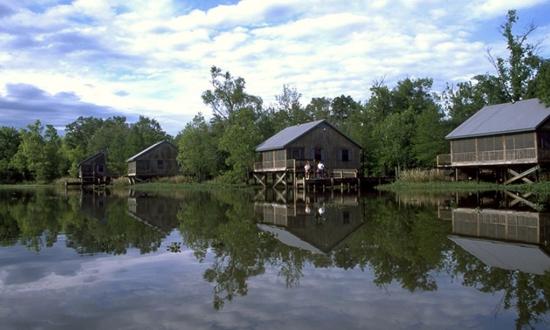 Image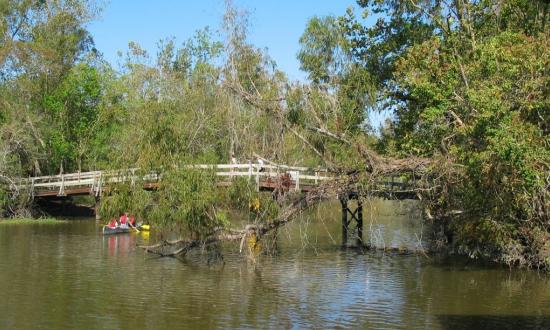 Features
Swimming/Water Playgrounds
Nearby Lake Fausse Pointe State Park
Facilities
A $4.5 non-refundable fee will be assessed on each reservation transaction made online, via phone, or as a walk-in.
Cabins: Basic cookware, cooking utensils, dinnerware, silverware, towels and linens are provided. Bring your own food and personal supplies. 
Deluxe Cabins
$150/night plus tax, Sun-Thurs
$175/night plus tax, Fri-Sat
18 available, 1 is ADA compliant; sleeps up to 8 people with 1 double bed, 2 bunk beds and 1 sofa sleeper
Pavilions
$50/day 4 available; Maximum Occupancy of 40 people, each. *Pavilion 4: $50/day Oct – Mar; $100/day, April – Sept $70/day Maximum Occupancy of 60 people.
Meeting Room
$220/day plus tax - The meeting room is closed due to its usage in the flood-related repairs at the park.
Capacity is 75 people for Conference set-up and 125 people for Theatre set-up
Other Rates
Use of Personal Golf Carts on State Park Property
$10/cart per day
$100 annual permit available.
Proof of cart insurance required; must be operated by a licensed driver.
State Park Boat Rentals
Flat Boats-$20 per day.
Canoes-$7 per hour/$25 per day.
Kayaks-$7 per hour/$35 per day.
Includes 2 paddles and 3 life jackets. Additional life jackets can be rented for $2 each where available.
Trails at Lake Fausse Pointe State Park
Trail A – 3/4-mile nature trail
Trail B – 1.6-mile nature trail
Trail C – 3.3-mile nature trail
7-mile canoe trail
Water Playground 
Louisiana State Parks' water playgrounds operate Tuesdays through Sundays from 8 a.m. to 8 p.m.; the facilities will be closed on Mondays for cleaning and maintenance. Please contact the park directly, to confirm that the playground is open or for additional information.
Birding
A Birder's Guide to Louisiana gives directions to over 100 areas for birding throughout the state, includes maps, Louisiana specialties, and contains beautiful photography and checklists of Louisiana birds and other wildlife. The Guide was produced through a partnership between the Atchafalaya National Heritage Area and the American Birding Association.