---
By order of the Louisiana State Fire Marshal, a statewide burn ban remains in effect which prohibits all private burning. The order DOES allow outdoor cooking within contained cooking equipment that is designed for cooking purposes like grills and smokers with a water source or fire extinguisher nearby.  The fuel source for the equipment (propane, charcoal, pellets, etc.) is not a factor in its acceptable use. The use of open flames in fire pits, campfires, barrels, bonfires, etc. remains prohibited at this time.
More Information
120 Bald Eagle Road
Anacoco, LA 71403
United States
Hours of Operation
Site is open daily
Gate Opening Times:
Sunday through Thursday
open at 6 a.m.
close at 10 p.m.
Friday, Saturday and days preceding holidays.
open at 6 a.m.
close at 10 p.m.
Entrance Station Hours:
Sunday through Thursday
Friday, Saturday and days preceding holidays.
Admission/Entrance Fees
$3 per person
Free for seniors (62 & older)
Free for children (3 & under)
Pleasantly located on several small bluffs that extend over and into the Toledo Bend Reservoir, South Toledo Bend State Park offers a scenic, waterfront view from many vantage points. While the reservoir is nationally recognized as a destination for bass fishing tournaments, visitors to the park can also enjoy other outdoor recreational activities such as hiking, cycling, birding, camping and enjoying the many forms of wildlife in the area.
The area also is a common nesting ground for the bald eagle, which feeds from the plentiful supply of freshwater fish – including largemouth bass, catfish, bream and white perch – found in the Reservoir. The avid fisher can set out onto the reservoir at the two-lane boat ramp area, to also enjoy a freshly-caught dinner.
An open-air breezeway leads out to the observation deck and a majestic view of the reservoir lake and nearby islands. A 3,000-foot surfaced nature trail provides an opportunity for all visitors to explore the area around the Visitor Center and the RV camping areas.
Also nestled among the trees near the Visitor Center are several picnic tables, so visitors can enjoy a lunch or snack while enjoying their day at South Toledo Bend State Park.
Image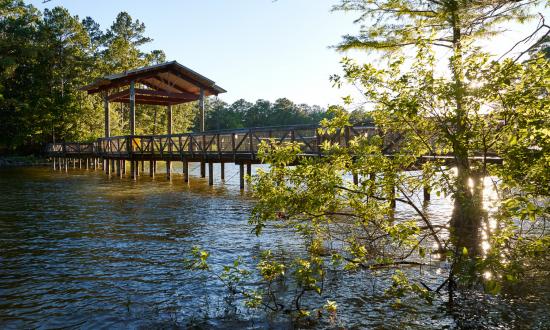 Image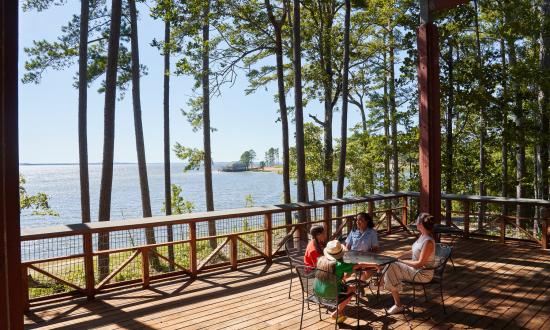 Image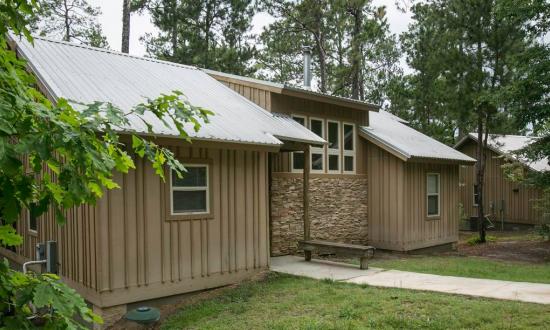 Image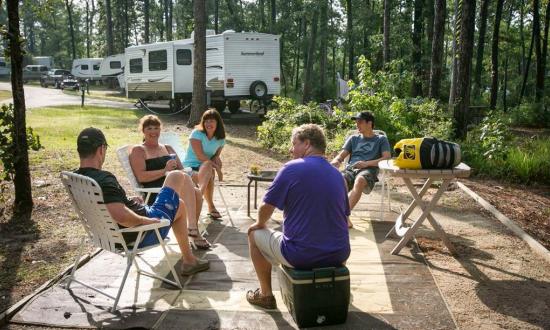 Image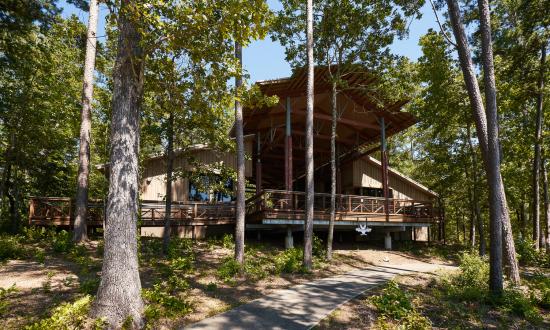 Image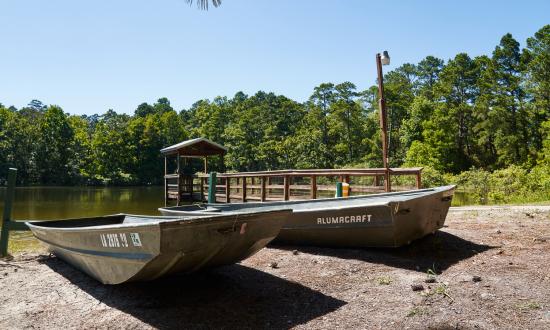 Image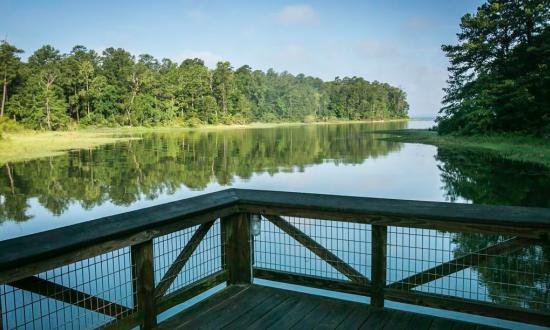 Image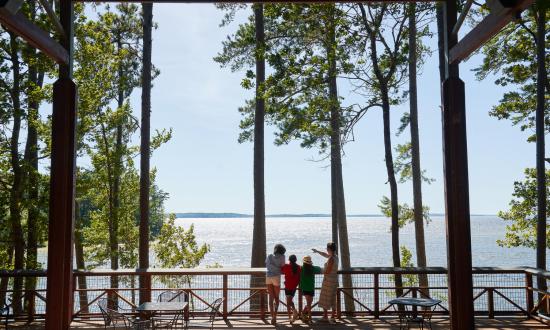 Image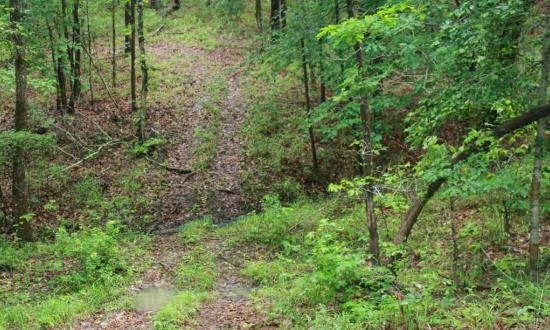 Nearby South Toledo Bend State Park
Facilities
A $4.5 non-refundable fee will be assessed on each reservation transaction made online, via phone, or as a walk-in.
Cabins: Basic cookware, cooking utensils, dinnerware, silverware, towels and linens are provided. Bring your own food and personal supplies. 
Deluxe Cabins
$150/night plus tax, Sun-Thurs
$175/night plus tax, Fri-Sat
19 available, 2 are ADA compliant; sleeps up to 8 people with 1 double bed, 2 bunk beds and 1 queen sofa sleeper
Meeting Room
Capacity is 60 people for both Conference and Theatre set-ups
Other Rates
Use of Personal Golf Carts on State Park Property
$10/cart per day
$100 annual permit available
Proof of cart insurance required; must be operated by a licensed driver.
State Park Boat Rentals
Flat Bottom Boats-$20 per day.
Includes 2 paddles and 3 life jackets. Additional life jackets can be rented for $2 each where available.
Trails at South Toledo Bend State Park
Lakeview Nature Trail – 1/2 mile
Hippie Point Trail – 1-1/2 miles
Off-Highway Vehicle (OHV) Trail
$15/vehicle per day;a $100 annual permit can be purchased through the Main Office
Birding
A Birder's Guide to Louisiana gives directions to over 100 areas for birding throughout the state, includes maps, Louisiana specialties, and contains beautiful photography and checklists of Louisiana birds and other wildlife. The Guide was produced through a partnership between the Atchafalaya National Heritage Area and the American Birding Association.
What's Happening in #LAStateParks
There's no shortage of fun things to see and do in our Louisiana State Parks! Tag your photos with #OnlyLouisiana and #LAStateParks to share your stories!