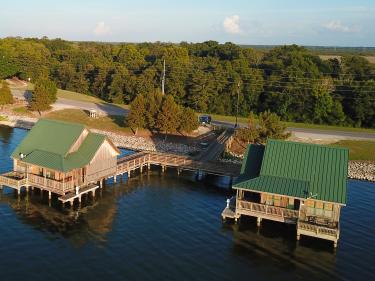 ---
By order of the Louisiana State Fire Marshal, a statewide burn ban remains in effect which prohibits all private burning. The order DOES allow outdoor cooking within contained cooking equipment that is designed for cooking purposes like grills and smokers with a water source or fire extinguisher nearby.  The fuel source for the equipment (propane, charcoal, pellets, etc.) is not a factor in its acceptable use. The use of open flames in fire pits, campfires, barrels, bonfires, etc. remains prohibited at this time.
More Information
1500 Poverty Point Parkway
Delhi, LA 71232
United States
Hours of Operation
Site is open daily
Gate Opening Times:
Sunday through Thursday
open at 6 a.m.
close at 10 p.m.
Friday, Saturday and days preceding holidays.
open at 6 a.m.
close at 10 p.m.
Entrance Station Hours:
Sunday through Thursday
Friday, Saturday and days preceding holidays.
Admission/Entrance Fees
$3 per person
Free for seniors (62 & older)
Free for children (3 & under)
The 2,700-acre, man-made lake that is the centerpiece for Poverty Point Reservoir State Park offers visitors an outlet for a variety of water sports and a scenic backdrop for waterfowl migration each spring and fall.
The fish and wildlife species inhabiting or migrating through the reservoir are numerous. Anglers can fish the lake year-round for largemouth bass, black crappie, bluegill and channel catfish. The region falls within the Mississippi Flyway for many winged species. Depending on the season, visitors will see cormorants, ducks, geese and pelicans.
Overnight guests can choose from two-bedroom waterfront cabins, spacious lodges with loft bedrooms, or RV camping. A water playground in the campground area provides a place for our younger visitors to beat the heat.
The park offers reservable pavilions, a meeting room and a state of the art Conference Center.
A nature trail winds along an off-shoot of Bayou Macon. Special attention should be given to any Louisiana black bear sightings on or near the reservoir. The eastern edge of the park, along Bayou Macon, contains attractive bear habitat and visitors are cautioned to keep all exterior cabin areas and day-use areas cleared of accessible food products and refuse. Bear-proof containers are provided for waste disposal throughout the park.
North Marina Complex
The North Marina Complex, off La. 17 on the northwest corner of the lake, features a swimming beach area, boat launch, marina with 48 covered boat slips, concession area, fishing pier and fish cleaning station. The marina complex is open daily from 6 a.m. to 9 p.m. (open until 10 p.m. on Friday and Saturday).
The rental boat slips in the marina complex are available on an annual lease basis. Lease rental fee information can be obtained by contacting the Reservation Center at 1-833-609-0686. Each boat slip provides connections for electricity and water.
Image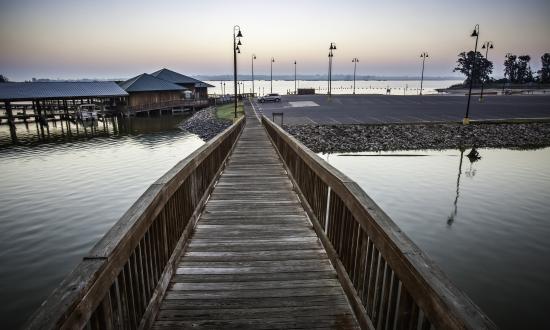 Image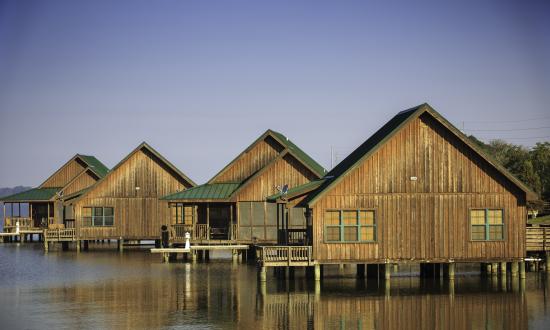 Image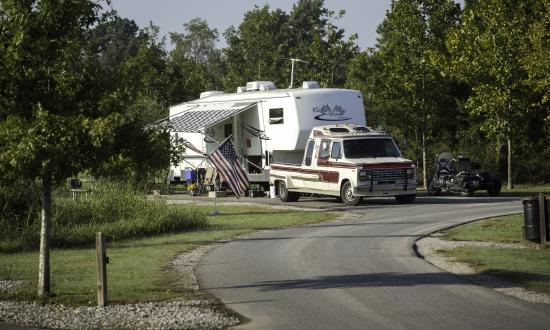 Image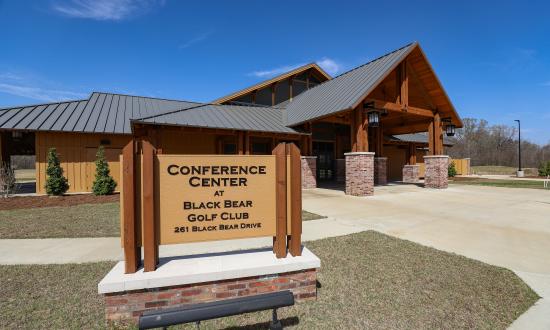 Image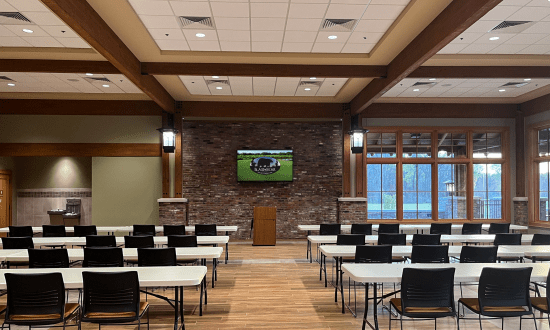 Image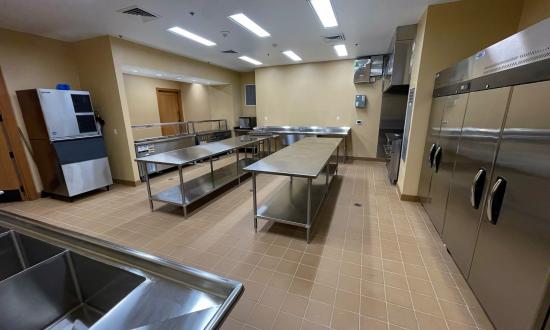 Image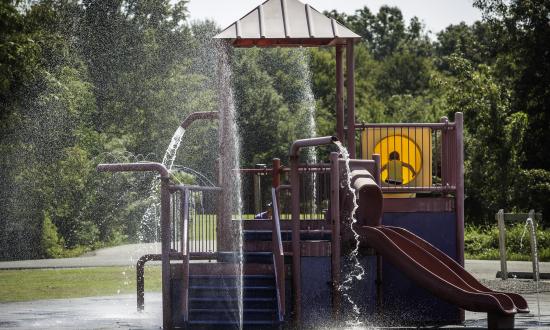 Nearby Poverty Point Reservoir State Park
Camping
A $4.5 non-refundable fee will be assessed on each reservation transaction made online, via phone, or as a walk-in.
45 Premium Campsites
$33/night plus tax, Fri-Sat
$30/night plus tax, Sun-Thurs, Apr-Sept
$25/night plus tax, Sun-Thurs, Oct-Mar
Include water, electrical and sewerage hookups
9 Improved Campsites
$28/night plus tax, Fri-Sat
$25/night plus tax, Sun-Thurs, Apr-Sept
$20/night plus tax, Sun-Thurs, Oct-Mar
Includes water and electrical hookups
America the Beautiful Senior and Access Passes
Other Rates
Use of Personal Golf Carts on State Park Property
$10/cart per day
$100 annual permit available.
Proof of cart insurance required; must be operated by a licensed driver.
State Park Boat Rentals
Flat Bottom Boats-$20 per day
Includes 2 paddles and 3 life jackets. Additional life jackets can be rented for $2 each where available.