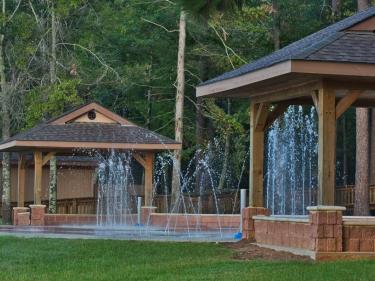 1209 State Park Road
Chatham, LA 71226
United States
Hours of Operation
Site is open daily.
Gate Opening Times:
Sunday through Thursday
open at 6 a.m.
close at 10 p.m.
Friday, Saturday and days preceding holidays.
open at 6 a.m.
close at 10 p.m.
Entrance Station Hours:
Sunday through Thursday
Friday, Saturday and days preceding holidays.
Admission/Entrance Fees
$3 per person
Free for seniors (62 & older)
Free for children (3 & under)
Located on a peninsula on Caney Lake, Jimmie Davis State Park offers two boat launches and a fishing pier that cater to the outdoors enthusiast looking for a prime freshwater fishing spot. Waterskiing is another way to enjoy the clear waters of the lake, which was created by damming Caney Creek in 1986. Don't forget to look back at the lakeshore to appreciate the beautiful mixed pine and hardwood forest surrounding the lake and the birds and animals that make the forest their home.
To ensure that there's never a dull moment, the park also has a playground for the kids after a day on the lake. Cyclists will enjoy the park as a starting point for biking treks through the hills of North Louisiana, and nature lovers are invited to discover the beauty of the wooded land and lakefront. Bring your binoculars to get a closer look at the wide variety of birds that live in or pass through the area.
After a day of fishing and exploring the park, stay the night in a cabin...or bring the extended family and sleepover in a lodge. For large groups, a group camp – including four dormitories and a dining hall – is available, with its own playground and fishing pier. RV campers have several scenic sites to choose from, for a closer visit with nature.
Opened in the fall of 1996, Jimmie Davis State Park was originally named Caney Creek Lake State Park. The 2003 Louisiana State Legislature approved renaming the park in honor of two-term Governor Jimmie H. Davis, who served from 1944 to 1948 and again from 1960 to 1964.
Image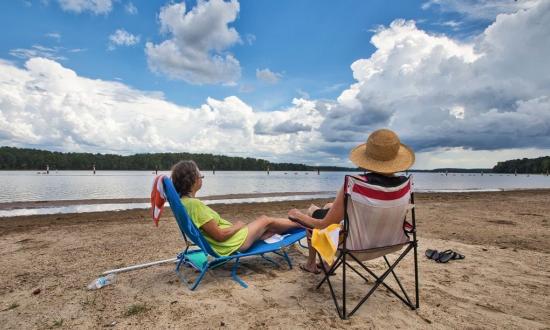 Image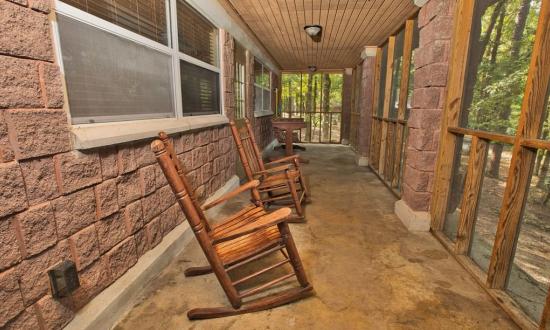 Image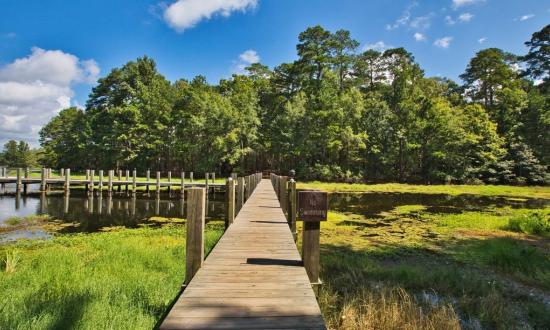 Image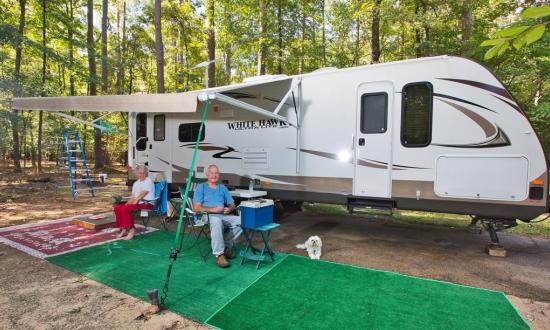 Features
Swimming/Water Playgrounds
Nearby Jimmie Davis State Park
Camping
A $4.5 non-refundable fee will be assessed on each reservation transaction made online, via phone, or as a walk-in.
9 Premium Campsites
$33/night plus tax, Fri-Sat
$30/night plus tax, Sun-Thurs, Apr-Sept
$25/night plus tax, Sun-Thurs, Oct-Mar
Premium campsites are all prime locations, with water and electrical hookups.
64 Improved Campsites
$28/night plus tax, Fri-Sat
$25/night plus tax, Sun-Thurs, Apr-Sept
$20/night plus tax, Sun-Thurs, Oct-Mar
Improved campsites have water and electrical hookups.
America the Beautiful Senior and Access Passes
Other Rates
Use of Personal Golf Carts on State Park Property
$10/cart per day
$100 annual permit available.
Proof of cart insurance required; must be operated by a licensed driver.
State Park Boat Rentals
Kayaks-$7 per hour/$35 per day.
Includes 2 paddles and 3 life jackets. Additional life jackets can be rented for $2 each where available.
All-Terrain Track Chair Rental
Rental is free. All-terrain chair must be reserved at least 48 hours in advance.  Available for rent between the hours of 8:30 a.m. and 2 p.m.
Water Playground 
Louisiana State Parks' water playgrounds operate Tuesdays through Sundays from 8 a.m. to 8 p.m.; the facilities will be closed on Mondays for cleaning and maintenance. Please contact the park directly, to confirm that the playground is open or for additional information.
Birding
A Birder's Guide to Louisiana gives directions to over 100 areas for birding throughout the state, includes maps, Louisiana specialties, and contains beautiful photography and checklists of Louisiana birds and other wildlife. The Guide was produced through a partnership between the Atchafalaya National Heritage Area and the American Birding Association.