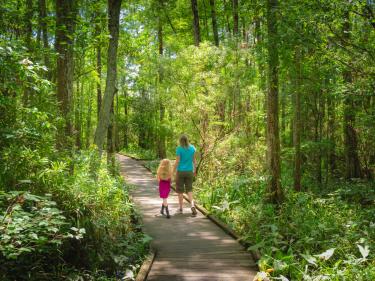 ---
By order of the Louisiana State Fire Marshal, a statewide burn ban remains in effect which prohibits all private burning. The order DOES allow outdoor cooking within contained cooking equipment that is designed for cooking purposes like grills and smokers with a water source or fire extinguisher nearby.  The fuel source for the equipment (propane, charcoal, pellets, etc.) is not a factor in its acceptable use. The use of open flames in fire pits, campfires, barrels, bonfires, etc. remains prohibited at this time.
More Information
119 Fairview Drive
Madisonville, LA 70447
United States
Hours of Operation
Site is open daily.
Gate Opening Times:
Sunday through Thursday
open at 7 a.m.
close at 10 p.m.
Friday, Saturday and days preceding holidays.
 open at 7 a.m.
close at 10 p.m.
Entrance Station Hours:
Sunday through Thursday
Friday, Saturday and days preceding holidays.
Admission/Entrance Fees
$3 per person
Free for seniors (62 & older)
Free for children (3 & under)
Scattered throughout the park beneath a canopy of huge oak trees, you will find numerous picnic tables, as well as a group pavilion, a playground, and comfort stations. Spend a relaxing afternoon on the river or venture out into the water for lively outdoor recreation.
If you prefer to stay on land, the park's nature trail will take you by the river where you can enjoy the view. Then, cap off the perfect day by staying overnight in the park's campground.
The cool, crystal-clear waters of the Tchefuncte River yield bass, bluegill, white perch, and bream near the park area, and channel catfish, speckled trout and redfish where the river meets the lake. Freshwater fishing from the river bank or a boat offers unmatched delights for even the most casual fisherman. Crabbing in the lake and the river is also popular.
Just two miles away by road and a few minutes by water is the Madisonville public boat launch. Many visitors use the launch for access to the calm waters of the Tchefuncte River or the exhilarating expanse of Lake Pontchartrain.
Otis House
When you enter the park, you will notice a large home facing the water. This is Otis House, originally built in the 1880s as the family home for sawmill owner William Theodore Jay. It was later purchased and renovated in the 1930s by Frank Otis, serving as his summer home until his death in 1962. Mr. Otis left the property to the State of Louisiana to be developed into a recreational site for visitors. The house was placed on the National Register of Historic Places in 1999.
The Otis House Museum offers tours Wednesday – Sunday and is closed Thanksgiving, Christmas and New Year's Day. Museum admission is $4 per adult. Children (12 and under) and seniors (62 and over) are admitted free. Call 985-792-4652 for group tour information. 
Image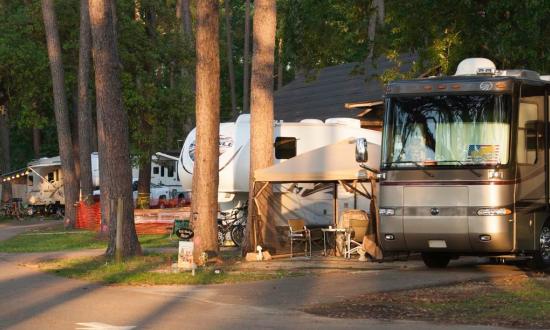 Image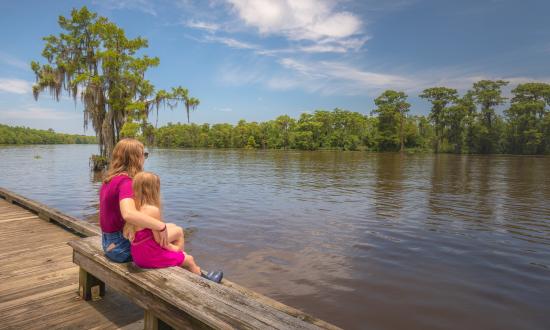 Image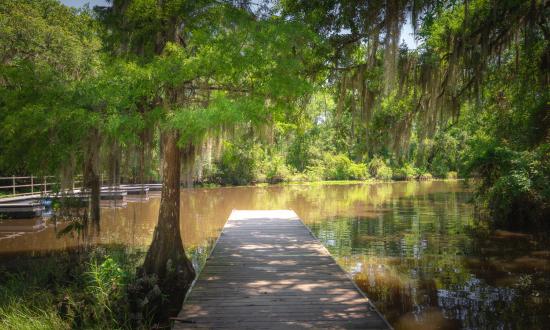 Image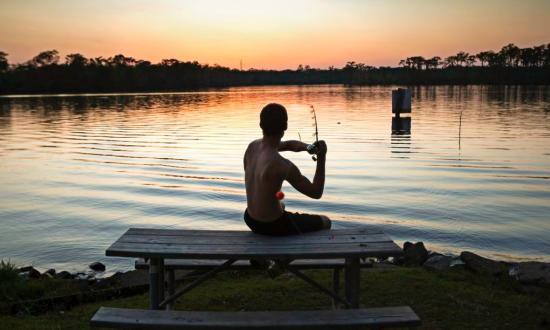 Image
Nearby Fairview-Riverside State Park
Facilities
Reservable Facilities
A $4.5 non-refundable fee will be assessed on each reservation transaction made online, via phone, or as a walk-in.
Pavilion
Maximum Occupancy of 60 people. *Unit is equipped with electrical lighting and grills/fire rings.
Other Rates
Use of Personal Golf Carts on State Park Property
$10/cart per day
$100 annual permit available.
Proof of cart insurance required; must be operated by a licensed driver.
Boat Tours on the Tchefuncte River
Louisiana Tours & Adventures offers boat tours on the river. Enjoy an afternoon on the river, with loads of fun water-related activities! Pack your lunch, sunscreen, and towels; life jackets are provided.
Trails at Fairview-Riverside State Park
1/4-mile nature trail (ADA accessible)
Birding
A Birder's Guide to Louisiana gives directions to over 100 areas for birding throughout the state, includes maps, Louisiana specialties, and contains beautiful photography and checklists of Louisiana birds and other wildlife. The Guide was produced through a partnership between the Atchafalaya National Heritage Area and the American Birding Association.