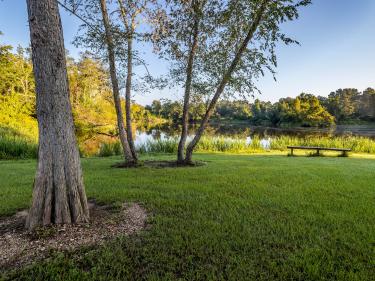 ---
By order of the Louisiana State Fire Marshal, a statewide burn ban remains in effect which prohibits all private burning. The order DOES allow outdoor cooking within contained cooking equipment that is designed for cooking purposes like grills and smokers with a water source or fire extinguisher nearby.  The fuel source for the equipment (propane, charcoal, pellets, etc.) is not a factor in its acceptable use. The use of open flames in fire pits, campfires, barrels, bonfires, etc. remains prohibited at this time.
More Information
17049 State Park Blvd.
Franklinton, LA 70438
United States
Hours of Operation
Site is open daily.
Gate Opening Times:
Sunday through Thursday
open at 8 a.m.
close at 10 p.m.
Friday, Saturday and days preceding holidays
open at 8 a.m.
close at 10 p.m.
Entrance Station Hours:
Sunday through Thursday
Friday, Saturday and days preceding holidays.
Admission/Entrance Fees
$3 per person
Free for seniors (62 & older)
Free for children (3 & under)
At Bogue Chitto State Park, visitors will experience a diversity of natural habitats on one of the most dynamic and scenic river systems in Louisiana. The 1,786-acre site includes small streams, cypress-tupelo swamps, a hardwood forest, upland forests and a rolling landscape.
Overnight visitors will find accommodations from tent camping (complete with glamping sites) to RV camping to cabins overlooking the bluffs. For larger groups and family reunions, the park offers a group camp and a conference room.
Bring your mountain bike and explore the newly opened 14-miles of single track trails for bikers of all skill levels.
Fricke's Cave, which – despite its name – resembles more of a gorge, possesses delicate sandstone spires created when water erodes the surface underneath pebbles. The pebbles remain perched atop the spires, while over time water splashes on the sandstone surface, forming the two-foot-tall fingers of sandstone that shoot up from the now-lowered surface. Boardwalks have been built so that visitors can admire the sandstone creations from afar, as the formations are too delicate to allow visitors to walk among them.
Fourteen miles of equestrian trails wind through some of the most interesting topography of southern Louisiana, with the trailhead located near Fricke's Cave. A day trip to Bogue Chitto State Park will be a full one, with a river perfect for canoeing or kayaking, 11 lakes stocked with a variety of freshwater fish, a water playground, numerous picnic pavilions and an outdoor classroom. 
Image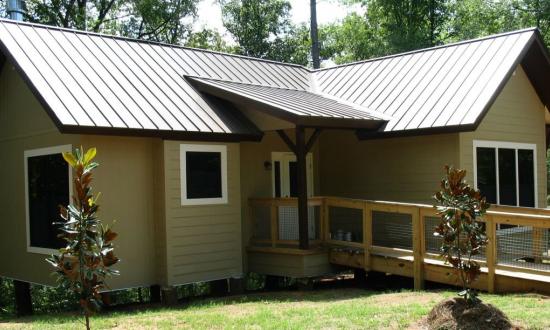 Image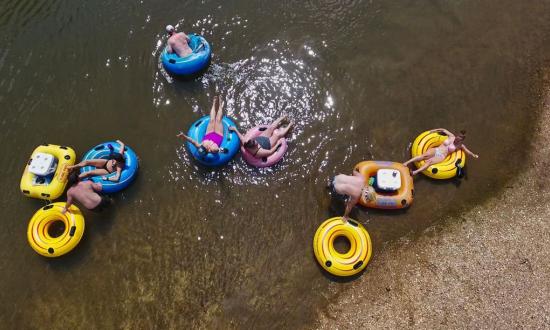 Image
Image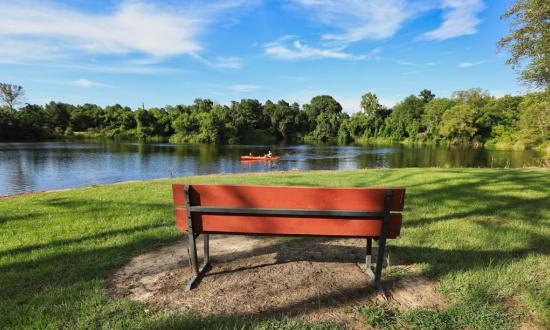 Features
Swimming/Water Playgrounds
Nearby Bogue Chitto State Park
Camping
16 Glamping Tents Brought to You by Tentrr
14 Single Tents
1 Group site with  2 Single Tents for family & friends 
A $4.5 non-refundable fee will be assessed on each reservation transaction made online, via phone, or as a walk-in.
81 Premium Campsites
$33/night plus tax, Fri-Sat
$30/night plus tax, Sun-Thurs, Apr-Sept
$25/night plus tax, Sun-Thurs, Oct-Mar
Prime locations and pull through, all with water and electrical hookup; sites 101-135 are located on water, while sites 1-46 have sewer hookups.
America the Beautiful Senior and Access Passes
Other Rates
Use of Personal Golf Carts on State Park Property
$10/cart per day
$100 annual permit available.
Proof of cart insurance required; must be operated by a licensed driver.
Tubing
 Tubing in the Park  – Canoe, Kayak and Tube rentals at the park.
Biking
Mountain Biking Trails at Bogue Chitto State Park
4-mile single track mountain bike trail; click on below thumbnail for trail map 
Find out more about efforts to continue development of the trails, by visiting the Northshore Off-Road Biking Association (NORBA) website or following them on Facebook.
Horse Trails and Rentals
Equestrian trails at Bogue Chitto State Park are open to riders and their own horses.

7-mile nature trail
14-mile equestrian trail
There is a $3/horse per day trail fee, in addition to the day-use entrance of $3 per person.
Certification of a clean Coggins test is required for all horses brought on State Park property. It is recommended that you call ahead for the status of the trail.

Bogue Chitto Horse Rentals offers 1-hour, 2-hour and half-day public or private guided rides. They provide horses and all equipment. Visit the Bogue Chitto Horse Rentals website for more details and online booking to reserve your trail ride,  or call 985-516-4975. Learn about news and special events on thier Facebook page or check out pictures on Instagram.
Disc Golf
Bogue Chitto SP offers disc golf; the course is located near the group camp. Click HERE for a full-size map.
Water Playground
Louisiana State Parks' water playgrounds operate Tuesdays through Sundays from 8 a.m. to 8 p.m.; the facilities will be closed on Mondays for cleaning and maintenance. Please contact the park directly, to confirm that the playground is open or for additional information.
Birding
A Birder's Guide to Louisiana gives directions to over 100 areas for birding throughout the state, includes maps, Louisiana specialties, and contains beautiful photography and checklists of Louisiana birds and other wildlife. The Guide was produced through a partnership between the Atchafalaya National Heritage Area and the American Birding Association.
What's Happening at Louisiana State Parks