135 Riverfront Street
Pineville, LA 71360
United States
Hours of Operation
Wednesday through Sunday
open from 9 a.m. to 5 p.m.
closed Thanksgiving, Christmas & New Year's Day
Admission/Entrance Fees
$4 per person
Free for senior citizens (62 and older)
Free for children 3 and under
After the Battle of Mansfield, halting the Union advance to the West in Spring of 1864, Forts Randolph and Buhlow were constructed on the Red River at Alexandria by Confederates in order to repel future Union attacks through Northwest Louisiana. Construction, completed by March 1865, was under the command of Cpt. Christopher M. Randolph and supervised by a military engineer, Lt. Alphonse Buhlow, for whom the forts are named. A third and larger fort, planned for the Alexandria side of the river, was never built.
The earthen forts, constructed using local plantation slave labor, were fortified with cannon and over 800 soldiers. In addition to a Confederate troop buildup in the Alexandria area, the Confederate ironclad Missouri was anchored in the river opposite Fort Randolph, but the anticipated attack never came and no fighting over took place. In May of 1865, the Confederates surrendered to Union forces, and the forts where occupied for a short while by the Union before being abandoned at the end of the war.
Forts Randolph & Buhlow State Historic Site also includes the remains of Bailey's Dam. Bailey's Dam, remarkable for its design and the amount of time required in constructing it, allowed for the Union Fleet, under the command of Admiral David Porter, to escape below the rapids on the Red River at Alexandria during the Union retreat after the battle of Mansfield. Called "one of the greatest engineering feats of the Civil War," The dam designed by Colonel Joseph Bailey has left a lasting mark on the history of the region. The site is today commemorated with interpretive signage and a scenic overlook of the Red River.
Located on Red River in downtown Pineville, the site includes a visitor center with exhibits on the Civil War Red River Campaign, an elevated boardwalk around the fort area, with an overlook near Bailey's Dam site, and an open field for Civil War re-enactments. Forts Randolph & Buhlow were placed on the National Register of Historic Places in 1981.
Image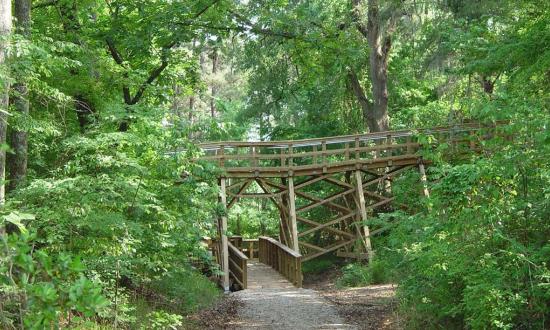 Image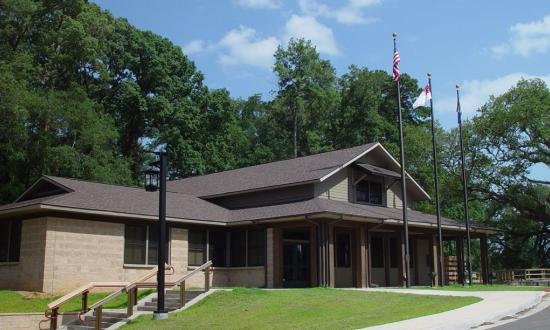 Image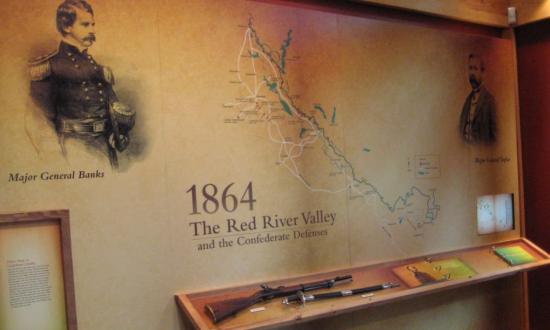 Image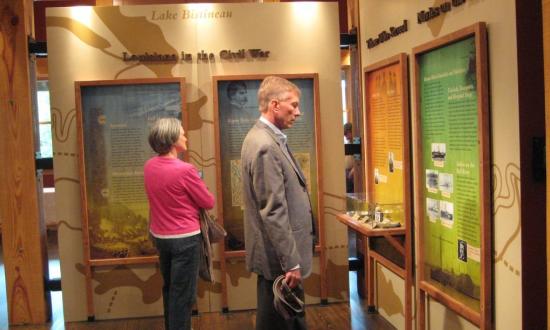 Hiking
Trails at Forts Randolph & Buhlow State Historic Site
Boardwalk Trail A -- 1/4 mile
Boardwalk Trail B -- 1/4 mile
Trail between forts -- 1/4 mile
Birding
A Birder's Guide to Louisiana gives directions to over 100 areas for birding throughout the state, includes maps, Louisiana specialties, and contains beautiful photography and checklists of Louisiana birds and other wildlife. The Guide was produced through a partnership between the Atchafalaya National Heritage Area and the American Birding Association.