4929 Highway 608
Newellton, LA 71357
United States
Hours of Operation
Site is closed indefinitely. Please contact Lake Bruin State Park at 318-467-9750 with any questions.
Winter Quarters State Historic Site stands today as a rare survivor of the Civil War. The large, airy structure is the only one of its kind along the banks of scenic Lake St. Joseph to remain as a reflection of Louisiana's Antebellum history.
In 1805, Job Routh built a winter hunting lodge on a Spanish land grant located on the Mississippi River flood plain in what would become Tensas Parish. During the early 1830s, Routh's heirs added several more rooms and a gallery. Dr. Haller Nutt and his wife Julia (granddaughter of Job Routh) bought the property in 1850 and began the final phase of construction, which gives Winter Quarters Plantation its distinctive look. Surviving documents show that the plantation grew to over 2,000 acres, housed more than 300 slaves and included an extraordinary scope of operations including several cotton gins, a sawmill, barns, machine ships, a hospital, a smokehouse, boat docks, a milk house and various other supporting operations.
Dr. Nutt owned over 22 estates in his lifetime, including Winter Quarters Plantation and the famous Longwood Plantation in Natchez, Mississippi. His research led him to develop new methods of growing cotton, a new strain of cotton called "Egypto-Mexican" cotton, and a new design for a cotton press. He wrote many historically significant papers on cotton production and plantation life.
During the Vicksburg Campaign of 1863, General Ulysses S. Grant's powerful army marched south through Tensas Parish. The Union soldiers enthusiastically carried out General William Tecumseh Sherman's orders to destroy everything not needed by the Union troops. Fifteen plantation homes lined the banks of Lake St. Joseph before the Union troops came to Tensas Parish. After they left, Winter Quarters was the only plantation left standing. The Nutt family was in Natchez at the time; however, the overseer at Winter Quarters obtained letters of protection from two advance officers of this army, General McPherson and General Smith.
In 1978, Winter Quarters State Historic Site was placed on the National Register of Historic Places.
Image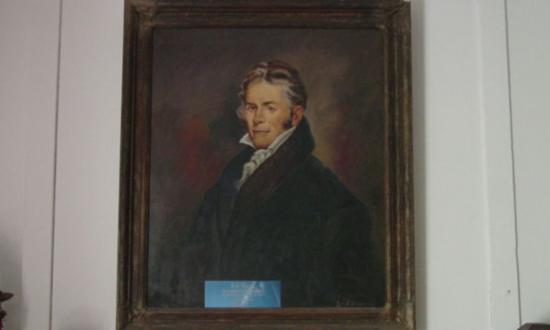 Image