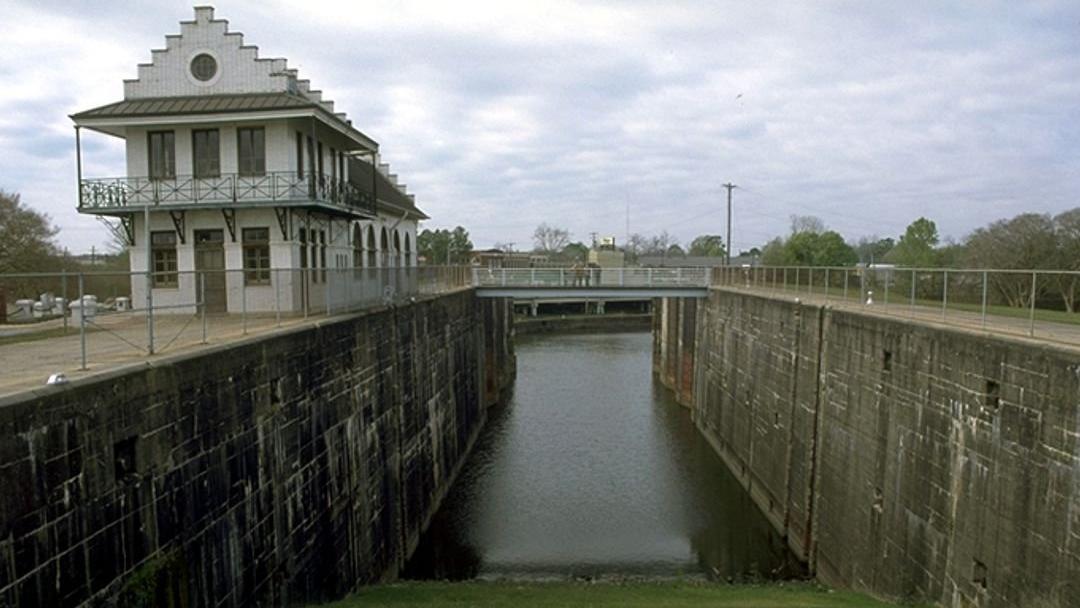 57730 Main Street
Plaquemine, LA 70764
United States
Hours of Operation
Admission/Entrance Fees
Please call Plaquemine Lock (225-687-7158) for fee information
As a distributary of the Mississippi River and a route to the heartland of Louisiana through the Atchafalaya Basin, Bayou Plaquemine was used as a navigable artery centuries before the age of European exploration. From the early 1700s, Bayou Plaquemine served as a commercial transport route, promoting settlement and economic prosperity in southwest and northern Louisiana via the Atchafalaya, Red and other rivers.
The Plaquemine Lock was designed by Colonel George W. Goethals (1858-1928), the assistant to the chief engineer of the U.S. Army Corps of Engineers. Goethals later gained distinction as chairman and chief engineer of the Isthmian Canal Commission for the design and construction of the Panama Canal.
When completed in 1909, the lock was significant for having the highest freshwater lift of any lock in the world – 51 feet – and a unique engineering design that used a gravity flow principle. The gates were later modernized by the installation of hydraulic pumps. The lock served its purpose well by providing a shortcut from the Mississippi River into Louisiana's interior. By 1925, Bayou Plaquemine had become the northern terminus of the Intracoastal Canal system.
Increased river traffic during and after World War II put a severe strain on the lock's capacity and demand increased for a larger lock at Port Allen. In 1961, a larger set of locks began operating at Port Allen and the Plaquemine Lock was closed after 52 years of service. Thirteen years after closing the lock, the Corps of Engineers supervised the construction of the present levee across the mouth of Bayou Plaquemine at the Mississippi River, giving the historic old structure greater stability and providing flood protection, while closing off access to the Mississippi River through Bayou Plaquemine.
In 1972 the Plaquemine Lock structure was placed on the National Register of Historic Places, an honorary designation for significant historic sites. In addition to the lock, the area includes the Gary James Hebert Memorial Lockhouse, which serves as a museum and visitors center. Hebert worked to prevent the destruction of the lock by the Corps of Engineers and campaigned to have the area preserved as a historic site. Facilities also include a stylized adaptation of the Lockmaster's house which provides open-air pavilion space to display various water craft used when the lock was operational.
Image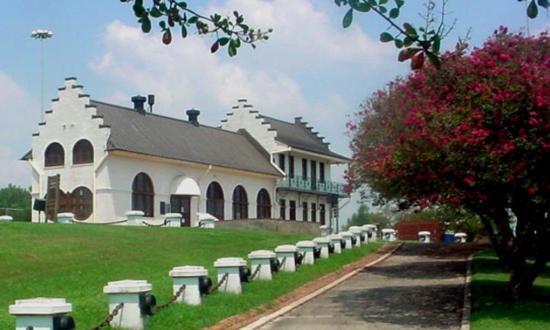 Image