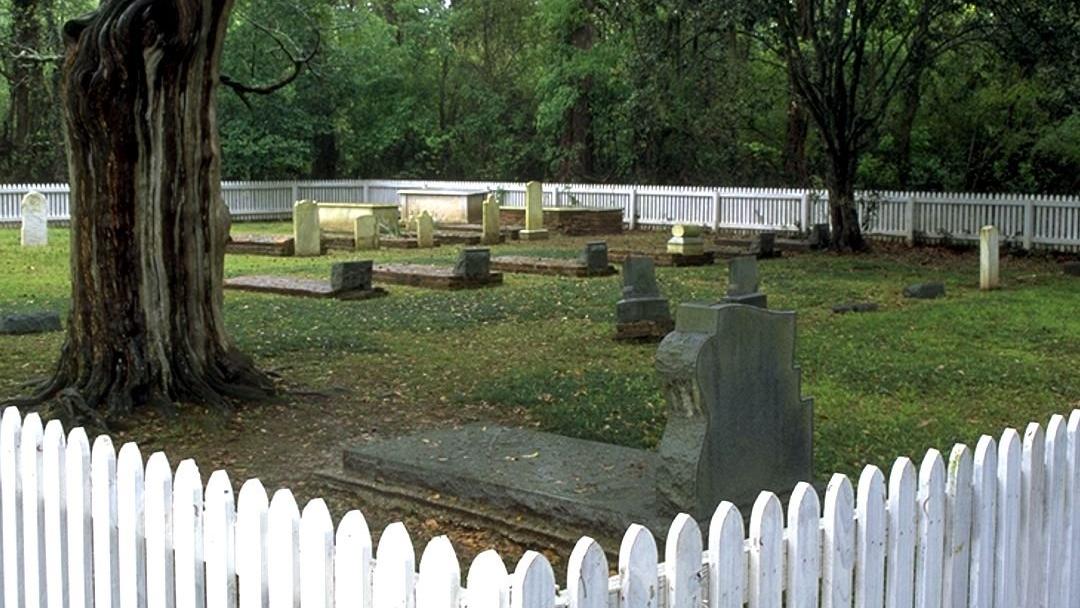 P.O. Box 546 (Bains-Ristroph Road)
St. Francisville, LA 70775
United States
Hours of Operation
By appointment only.
Contact the staff at Audubon State Historic Site (888-677-2838 toll free or 635-3739 locally) to schedule your visit
The site is available Wednesday through Sunday, 9 a.m. to 5 p.m.
The cemeteries of Louisiana are a significant part of the state's history. They tell the story of those who laid the foundation for Louisiana as it exists today. A visit to Locust Grove State Historic Site provides an illustration of the small family cemeteries which were a part of most plantations. Several generations of family members are buried here. Strolling through the historic graves encourages reflection on the courage, determination and dedication of the early settlers in Louisiana.
The small site at Locust Grove, with only 27 plots, represents an era in Louisiana's romantic history. The cemetery is all that remains of what was once Locust Grove Plantation, owned by the family of Jefferson Davis' sister, Anna E. Davis Smith. In the summer of 1835, the future Confederate president brought Sarah Knox Taylor Davis, his wife of only three months, to the plantation for a visit. Both contracted malaria, and Mrs. Davis, the daughter of General Zachary Taylor, died at the age of 21. Her grave is situated among those of the other Davis family members.
Several times a year, special events and programs take place at Locust Grove, such as grave-rubbing demonstrations and instruction, sure to be enjoyed by genealogists and preservationists.
Image